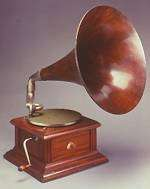 "Hiring that bloke off the telly can make corporate events work."
Wishing upon a star is the latest trend in business conferences, with celebrity speakers and facilitators putting delegates through their paces. The conference platform cliché "someone who needs no introduction from me" has taken on new life as delegates get used to watching stars of stage and screen chat to their MD. Celebrities make employee conferences more memorable and, therefore, more effective. The whole point of employee events is that people return to work on Monday morning and do things differently. Oddly, celebrities also add familiarity to an alien conference environment. Delegates feel more at home watching a television personality on a studio-style set, than watching their own senior management talk about their own industry.
aqua salts vape juice
The Times

"How the art world is helping to teach the rest a thing or two about business."
The aim is to make the most of the Antiques Roadshow's popularity in markets that the BBC would not normally cover, partly stage shows and at fairs, but also management training. It is the business application that may well prove the most worthwhile, not least to the antiques trade as a whole. Of course, the sales conference was all about competitive tendering, but for the antiques trade it was a tremendous opportunity to introduce a highly motivated group of individuals into a whole new area of interest.
Antiques Trade Gazette

"A Merry Christmas? The NEC Winter Fair."
I have to say that the forum I attended was very enjoyable, and well received by the audience. Paul Atterbury, Bunny Campione and Henry Sandon proved to the audience that they do indeed exist in the flesh, and each had brought along one of their own 'Desert Island Antiques'. The Roadshow team were certainly a hit with the public, discussing the items they had brought in, and answering questions that had been sent in beforehand. These were well chosen, generally steering clear of very specific questions on antiques in favour of questions about which items would become 'antiques of the future', and which were their most awkward or embarrassing moments.
Antiques Bulletin
Art & Antiques Lecture and Conference Services Limited
PO Box 47 – Abingdon – OX13 6XT – Telephone/Fax 01865 390942 – Email: [email protected]