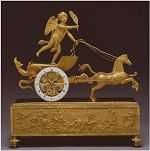 All events are tailor-made to particular requirements. These are examples of just some of the typical activities we have organised for clients in the corporate and entertainment markets.
Popular Activities
Private Antiques Roadshow
One Man Roadshow
The Auction Game (1)
The Auction Game (2)
Antiques Call My Bluff
Desert Island Antiques
The Antiques Quiz
The Antiques Hunt
The Antiques Challenge
Antiques Masterclass & Roadshow
Behind the Scenes at the Antiques Roadshow
Accompanied Visits
Antiques Forum
Antiques on the Internet
An Evening of Wine & Antiques
Events in Action
Visit 'Video Clips' to see the Roadshow experts in action at some of our events.
Recent Clients
Arthur Anderson
BBC Good Homes Show
British Telecom
Hilton Hotels
Jaguar Cars
Mercedes Benz
National Trust
National Exhibition Centre
Page & Moy
P&O Cruises
Redrow Homes
Rolls Royce
J Walter Thompson
Toyota
Art & Antiques Lecture and Conference Services Limited
PO Box 47 – Abingdon – OX13 6XT – Telephone/Fax 01865 390942 – Email: [email protected]